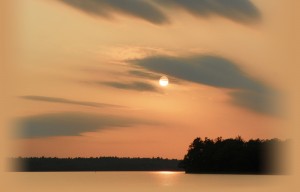 Welcome, readers, to my beautiful new website.  Keeping it simple and hopefully interesting, this is where you'll meet the real me and the real Maine—um, before I started rearranging several of the mountains.
Thanks to one of my readers, Joan Valone, we now have a descendents chart to sort out my Highlander, Midnight Bay, and Spellbound Falls Series, since they're all intertwined.   And I am in the process of drawing a map of Spellbound Falls and the new Bottomless Sea, so check back.   I'll post the Letters From LakeWatch you find in the back of my books, but here on the site I can include pictures.  And, I am going to actually BLOG (again, with pictures).  Of course my books are here, organized by series, along with a printable booklist.
There's also a sign-up if you want to be reminded when I have a new book hitting the stores, and a box you can checkmark for me to let you know when and where I'll be appearing here in Maine to read and sign books.  And I'll be running contests through WriterSpace, so sign up to win. (I believe this will also put you on my mailing list if you don't opt out.)
There's a link to my FaceBook page (Janet Chapman – For her Readers) that a very lovely lady in Maryland named Vanetta started for me several years ago—out of sheer frustration that I did not have a FaceBook page. Vanetta is still running the page and I drop by when I can.  Vanetta loves to run contests, so I'd love for you to also drop by our little community of fantastic ladies and join the fun.
Until later, you keep reading and I'll keep writing!
~ Janet