Janet B. Chapman
January 22, 1956 – October 28, 2017
Hey guys its Jessica. Sorry I've been MIA for so long. I apologize for the long overdue wait for Janet's next book. You've all been very patient and loyal fans that she loves. She has been working on this book over the last year and a half while dealing with her battle with cancer. It saddens me to say that she peacefully lost this battle this past weekend while her family was by her side. I apologize if this feels sudden, she was a very private person even to her family. And she truly thought of all of you as her family. Thank you for your patience and understanding.

Janet always had a way with words so I'll leave you all with this:

"The magic is real, people; as real as the sunrise, the ebb and flow of the tides, the haunted call of a loon, that unseen fish tugging on the end of a line, the birth of a baby, the death of a loved one. The problem, in my opinion, is that these things seem so everyday ordinary that we forget how extraordinary they are." —Janet Chapman
Click on the link below to watch Janet's recent interview on Maine's local television show 207!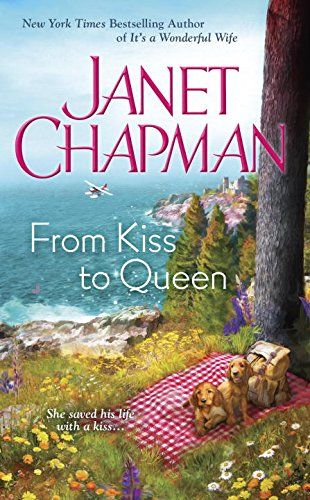 A new romance from the New York Times bestselling author of the Spellbound Falls novels…
Jane Abbott knows that she's nobody special, so instead of looking for romance she's hunting partridge in the Maine woods when a plane crashes into a nearby pond. Diving in to save the pilot, Jane instinctively gives him air by way of a lifesaving kiss, and leads him to safety through a barrage of gunfire.
The handsome stranger returns the favor by kidnapping her.
Clearly no ordinary man, and insisting Jane's life is in danger, Mark spirits his stubborn guardian angel to an aircraft carrier in the Atlantic Ocean. Only then does she discover that the mysterious Mark is actually Prince Markov Lakeland.
Soon to be crowned king of the young country of Shelikova, can Mark persuade Jane that she has what it takes to be his queen?
Available now: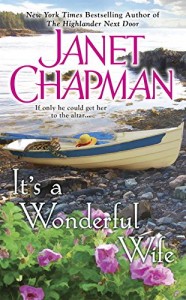 From the New York Times bestselling author of the Spellbound Falls novels comes a delightful new romance set on the coast of Maine…
Jesse Sinclair and his two brothers spent years dodging the women his grandfather threw in their path. But then the matchmaking old wolf died, and his brothers did the unthinkable: they ran off to Maine to get married.
Now Jesse wants to join them. Convinced the Pine Tree State must have another eligible woman to spare, he buys a small island just off Bear Harbor to build a home for his future family. But as he discovers, finding the woman of your dreams isn't as easy as his brothers made it seem. First of all, the only woman capable of filling those wedding shoes is Cadi Glace—and unfortunately, she's already engaged…
So imagine Jesse's surprise when he finds the aforementioned Miss Glace hiding out in his camper, charmingly, adorably drunk. And apparently single….
Available Now: