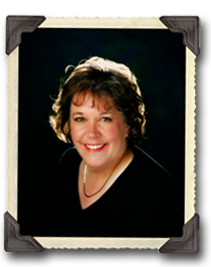 Official bio:
Janet Chapman is the author of twenty-two contemporary and magical romance novels, all of which are set in her beautiful state of Maine. She lives in a cozy log home on a beautiful lake with her husband, surrounded by an eclectic assortment of wildlife that she finds both entertaining and inspiring. Probably best known for her Highlander Series (a saga of twelfth century warriors rebuilding their clans in modern-day Maine that now spans three generations), Janet also has two spin-off magical series (Midnight Bay & Spellbound Falls) and several contemporary family series set on the coast and in the mountains. With over three million books printed in six languages, her stories regularly appear on the New York Times and USA Today bestseller's lists.
When she's not writing (well, when she should to be writing but isn't), Janet and her husband are traveling the state in their camper throughout all four seasons; hunting, fishing, snowmobiling, and generally rubbing elbows with Mother Nature while always keeping an eye out for colorful new characters—human and beast—to put in her stories.
Unofficial bio:
I've never much cared for writing.  When I was in my teens and twenties and even my thirties, if someone had told me I would one day be a WRITER, I would have thought them insane.  I hated writing papers in high school and college, and I very rarely wrote letters.  (I am of the pre-email era.  Although come to think of it, I don't much care for writing emails now, either.)
No, I was born to READ.  Cereal boxes, magazines, instructions manuals, brochures, and of course books; if it had words stung together, I read it.  I haunted my public library and tortured the librarian in the children's section to please find me books without pictures because I wanted to read novels.
But around the time I was closing in on forty years old, it suddenly dawned on me that I should probably put one the stories rattling around in my own head down on paper just so I could READ it.  So, despite not having a clue how one actually went about writing a book, I locked myself in a tiny room and spent the next six weeks writing a romance novel.  I immediately read it, then stuck it in the closet and said, "Well, that was fun," and wondered if I might enjoy writing another one.  Several closet-books later, having discovered that I really LIKED writing, it then dawned on me (I tend to have a lot of light bulb moments) that I should probably see if I could get published in order to justify all the time I spent locked in a tiny room away from my family.  Because while I was indulging in something that made me deliriously happy, my husband and sons were eating anything they could cook themselves and pawing through their hampers for semi-clean socks.  (Everyone thought I was a stay-at-home mom, but I was really on a continual vacation in some imaginary world.  But nobody really missed me, because they were used to me gazing into a book instead of the washing machine.)
Here's what I learned when I tried to get published: A big-time New York City editor was not going to come knocking on my door and say, "Hey, I heard you wrote a book.  Can I read it?  Because I would really like to give you a three-book contract for a million dollars."  Nope, not gonna happen.  So I went to them, and attended a Romance Writers Of America conference in New York City.  Talk about leaving my comfort zone; I'm from Maine.  (At the conference at the Marriot Marquis—right on Times Square, no less—I remember thinking, I'm going to die on this escalator, because the only one I had ever seen in real life was at the airport and I never flew anywhere.)
But I really wanted to keep writing my stories, and that meant I really had to get published before my husband and sons mutinied.  Several conferences and writing retreats later, I sent Charming the Highlander  to a New York City agent who loved it so much that she sold it two weeks later as part of a three-book contract—NOT for a million dollars.  Nope, not even close.
Charming The Highlander came out in January of 2003, and the rest, as they say, is history.  My sons somehow managed to grow into rather amazing men despite my neglect, my husband miraculously didn't divorce me, and I went from being an invisible stay-at-home mom to a New York Times bestselling author!
And I now spend my days—and sometimes half the night—deliriously happy furiously WRITING.